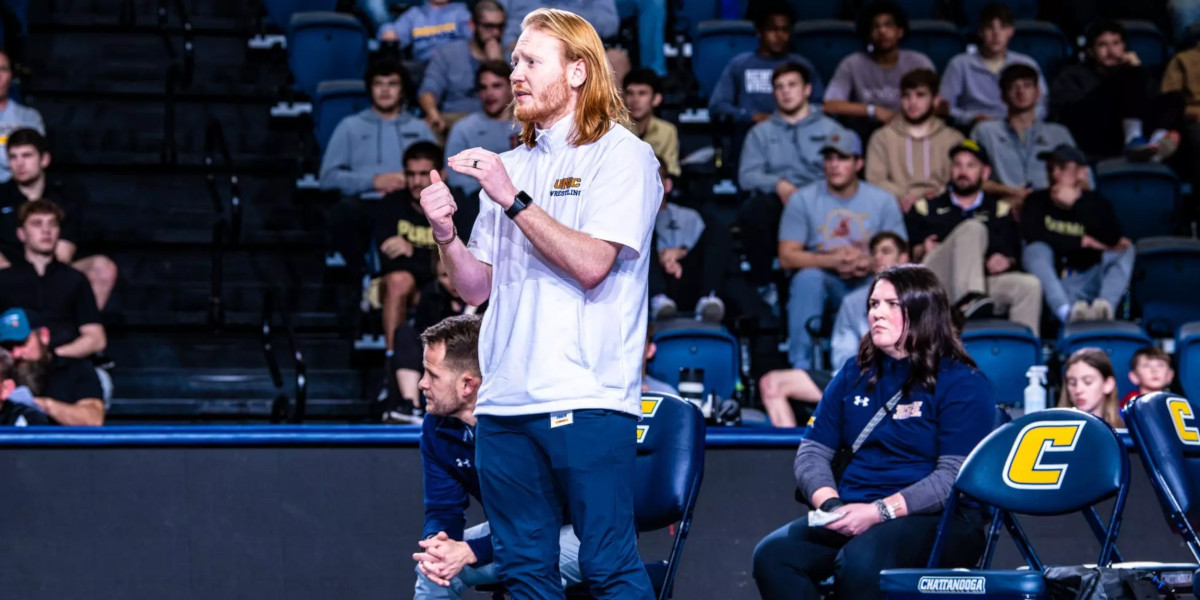 Oliver named assistant coach at Northwestern
By Northwestern Sports Information
EVANSTON, Ill. -- Justin Oliver has been named an assistant coach with the Northwestern University wrestling program, Wildcats' head coach Matt Storniolo announced on Wednesday. Oliver, a former All-American and four-time NCAA qualifier, arrives in Evanston after serving as an assistant coach at the University of Northern Colorado during the 2022-23 season.
"I am thrilled to welcome Justin and his wife, Ava, to our Wildcat wrestling family," Storniolo said. "He made a tremendous impact at both Michigan State and Northern Colorado during his time with those programs. I am excited to see what he can do with the talent on our roster."
"I'm grateful to join Coach Storniolo and (Assistant) Coach (B.J) Futrell and continue the long-standing history of excellence on and off the mat at Northwestern," Oliver commented. "My wife and I are excited to join the Wildcat family!"
Oliver enjoyed a successful stay at Northern Colorado, highlighted by his work with Andrew Alirez, who finished a perfect 28-0 on his way to winning a national championship at 141 pounds. Alirez was one of two Big 12 Conference champions for the Bears this past season, joining Stevo Poulin, who claimed the league's 125-pound crown.
No stranger to the Big Ten Conference, Oliver spent the 2021-22 campaign as a volunteer assistant coach at Michigan State University. After closing the year at 10-4 overall in dual action, the Spartans put four student-athletes on the podium on the Big Ten Conference Championships and qualified five for the national meet.
Oliver cut his teeth in the coaching ranks at the University of Buffalo, where he specialized with the Bulls' lower weight classes. He helped guide four wrestlers to the NCAA Championships, a group highlighted by Troy Keller, who became the first 165-pound wrestler in program history to repeat as a Mid-American Conference (MAC) champion in 2020.
During his time as a student-athlete, Oliver piled up 137 wins between stays at Central Michigan University (2014-18) and North Carolina State University (2018-19). The Davison, Mich. native qualified for the NCAA Championships in each of his final three years with the Chippewas, taking home All-America honors at 149 pounds following a seventh-place finish in 2016. He took third at 149 pounds at the Atlantic Coast Conference (ACC) Championships in his lone season with the Wolfpack, closing his collegiate career with a fourth trip to the NCAA Championships.
An All-Academic selection by the National Wrestling Coaches Association (NWCA), Oliver earned his bachelor's degree in organizational management from Central Michigan in 2018. He went on to earn a graduate certificate in statistical analytics from North Carolina State in 2019.