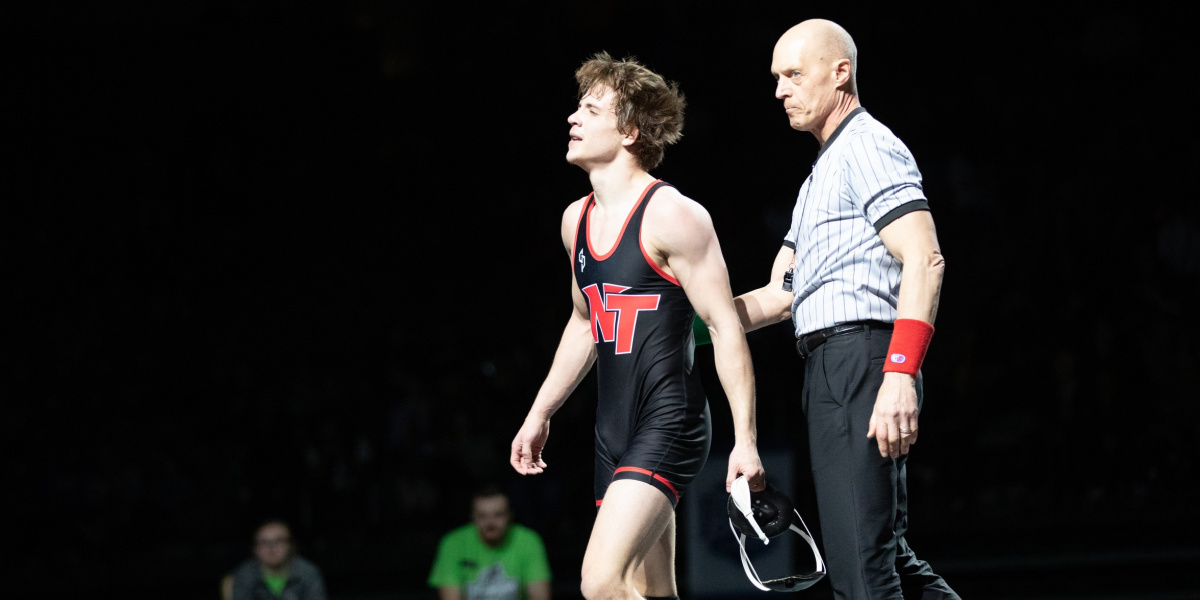 Photo: NJCAA
NJCAA national champ Strickenberger signs with WVU
By West Virginia Sports Information
MORGANTOWN, W.Va. -- West Virginia University wrestling coach Tim Flynn has announced the signing of Jett Strickenberger to a grant-in-aid for the 2023-24 academic year.

Strickenberger, a 125-pound grappler from Colorado Springs, Colorado, spent the last two seasons as part of the National Junior College Athletics Association (NJCAA) at Northwest Kansas Technical College and North Idaho College. He comes to WVU with two seasons of eligibility remaining.

"We can't wait for him to get to Morgantown and begin training," Flynn explained "The more times you stuff the room with talented kids, super-focused guys and guys with high goals, the better your team is going to be, and Jett is all of those things."

He is coming off a dominant 2022-23 campaign in which he became Northwest Kansas's seventh national champion and only the second Maverick to take home the crown at 125 pounds. Strickenberger scored a 7-6 decision over returning NJCAA runner-up, former Oklahoma State prospect and top-seeded Jakason Burks of Iowa Western to seal an undefeated season and become the second NKTC wrestler to earn the NJCAA Ernest B. Gould Outstanding Wrestler award.

During his undefeated run, Strickenberger defeated four Division I wrestlers: Moses Santiago (Northern Colorado), Nicholas Gonzalez and Quinn Melofchik (Air Force), and 133-pounder Garrett Ricks (Wyoming), who was the 2022 NJCAA national champion at 125 pounds.

Prior to transferring to NKTC, Strickenberger earned his first All-America honor after taking third at the NJCAA tournament as a freshman for North Idaho College.

The eventual two-time All-American attended Ponderosa High School, where he placed in the top three twice at the Colorado High School Activities Association (CHSAA) state championships, including a runner-up finish as a senior in 2021. He also was a double Fargo All-American in 2021, Brian Keck Memorial Preseason Nationals champion in 2020 and a Greco-Roman Cadet World Team member in 2019.