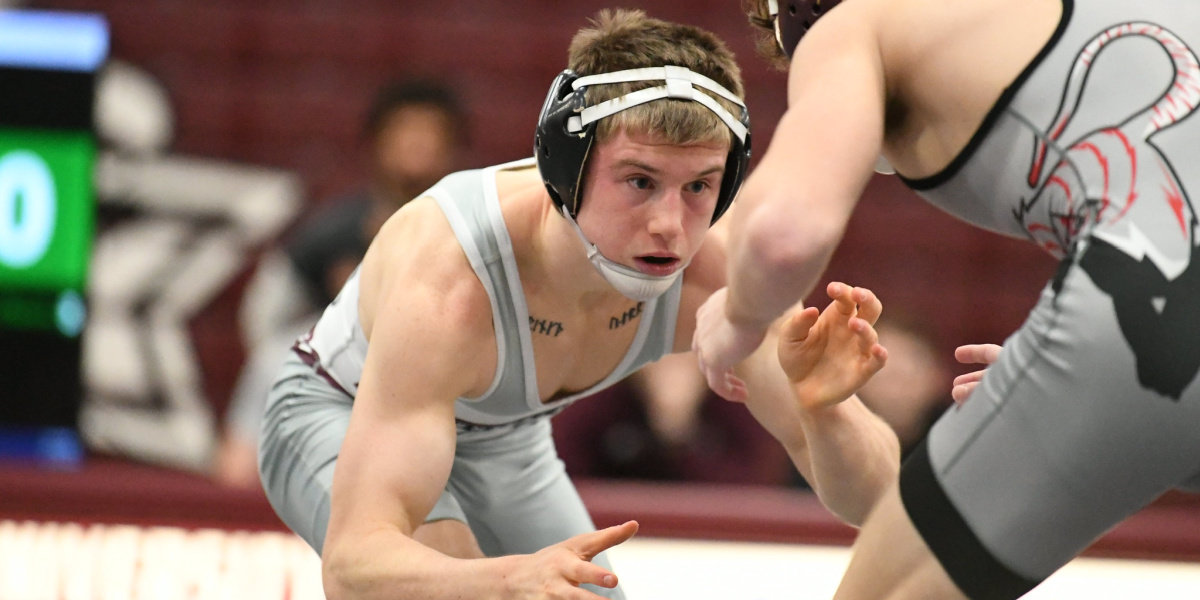 Photo: Cumberland Athletics
The Open Mat NAIA Men's Freshman of the Year: Sammy Shires
The Open Mat presents awards annually in three categories for each division of college wrestling at the conclusion of the season. Awards are presented for Wrestler of the Year, Freshman of the Year and Coach of the Year.
The Open Mat NAIA Men's Freshman of the Year: Sammy Shires (Cumberland)
There were three true freshmen who became NAIA All-Americans this season. Sammy Shires, the 133-pounder for Cumberland, stood above the rest. Last year, as a senior at Rossview High School in Tennessee, Shires captured his first state title along with an undefeated campaign. Flash forward one year and he's fifth in the nation in college. Shires was 24-5 against NAIA competition this season. He won a Mid-South Conference title and was the Mid-South Freshman of the Year. At the national tournament, Shires was just the No. 15 seed but quickly outperformed his seed. He blitzed his way to the quarterfinals with a pin and a major decision. In the blood round, Shires picked up a come-from-behind pin against past All-American Alex Pena of Wayland Baptist. Following that victory, Shires avenged an in-season loss to Menlo's Jovan Garcia by pinning him. In the fifth-place match, Shires recorded a first-period pin against two-time All-American from Joe Lupton of Graceland. This gave him four pins in the tournament, tied for the most out of the entire field and a 100% bonus rate in his victories. The fact that Sammy Shires is just one year removed from high school, placed fifth in the nation, and did so with such a high bonus rate, makes him The Open Mat's NAIA Men's Freshman of the Year.